RotoSpa
Order a RotoSpa Quatro Spa with our Pugh's code and save £400!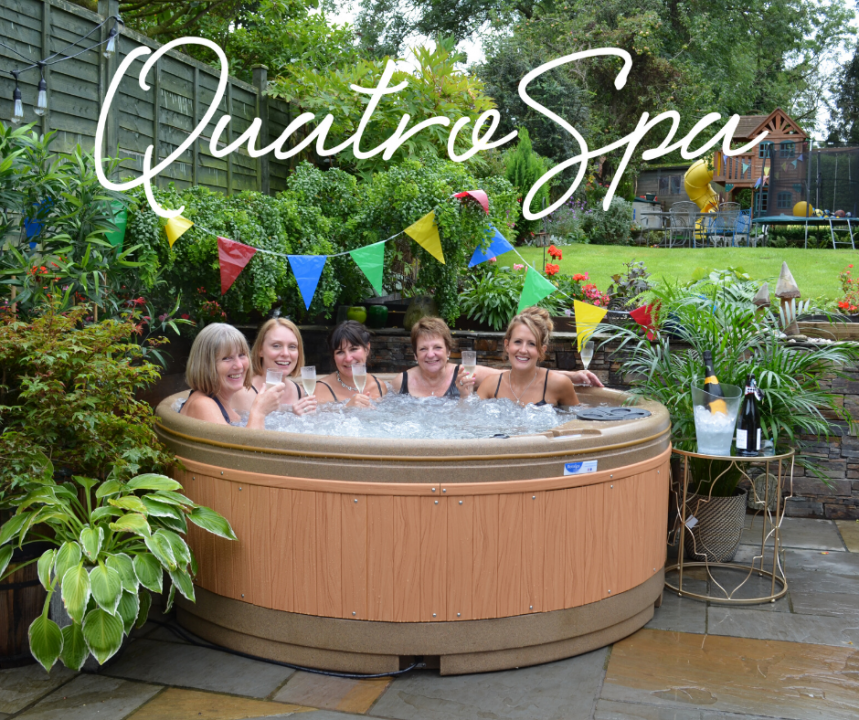 For life, luxury and longevity... In our hectic lives it's important to take time for ourselves and to relax – but you don't have to jump on a plane – for the ultimate in relaxation step into a RotoSpa and immerse yourself in the warm massaging water.
Health benefits:
The hydrotherapy action of a RotoSpa can improve circulation and purify toxins. Immersion in bubbling water reduces body weight by 90%, taking the pressure off tired aching muscles and joints. It improves mobility and helps relieve some symptoms of rheumatism and arthritis. The specially situated massage jets and clinically developed hydrotherapy system aid in reducing 'stress' hormones, restoring a feeling of tranquil well-being and encouraging a restful nights sleep.
Spa set up has never been easier and economical running costs mean you can enjoy your spa any time – simply whisk the cover off and immerse yourself in water temperatures of up to 40 degrees – a fantastic feeling after a long day, particularly in the winter months!
The Quatro Spa available through Pugh's!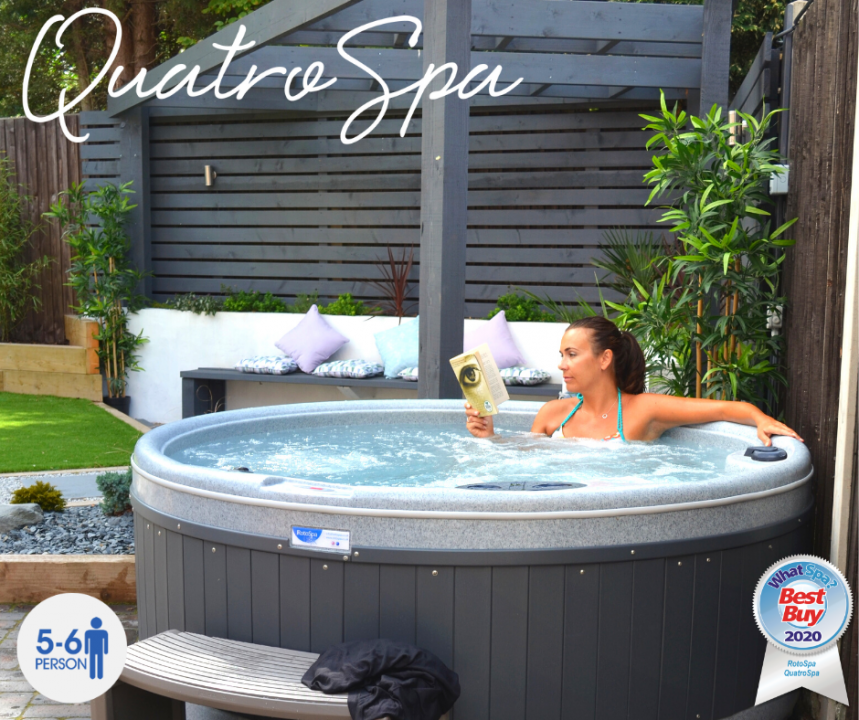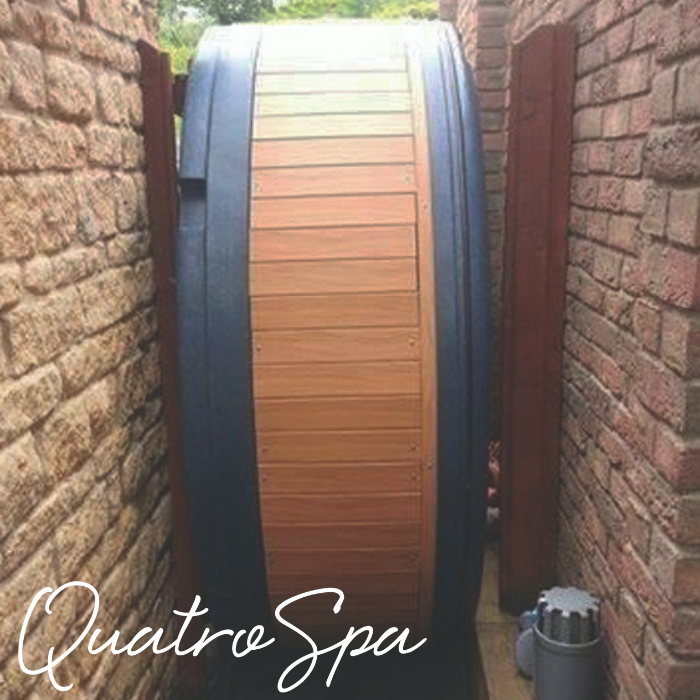 The Quatro Spa provides smooth, full depth seating and a generous footwell for the most natural resting position. Whether you're wanting to get the family together, or you want to be the host with the most, the Quatro Spa is renowned for its ability to bring people together. The reclining therapy seat, with 15 point ultra-blast jet and a considered functional massage system provides maximum relaxation. The entry step offers easy access and doubles as a child seat. Its unique design means it is truly portable, hard wearing and economical.
RRP: £4985 Pugh's Price: £4585 when you quote our code MNL001
To Order CLICK HERE to visit the RotoSpa website or call them on 01213543428. When you purchase your spa be sure to quote our unique code MNL001
Quatro Spa Specifications:
Size - 2000mm Diameter x 740mm deep | Dry Weight - 160kg (1160kg filled) | Water Capacity - 1000 Litres | Seating - 5-6 Persons with master seat and bench seating area | Electrical Supply - 240V 13 Amp | Pump - 2.5hp, Hi-Flow 2 speed pump | Heating Options - 2kW titanium corrosion resistant element | Digital lockable touchpad | Intelligent Powersmart Spa Control System | 12 colour underwater fading light and illuminated controls | 26 luxury hydrojet package: • 1 x 15 jet ultra master massage • 6 x chrome jets • 4 x 4" adjustable • 1 x 3" adjustable jet | 'Silent' air control system (adjusts air stream in hydro jets, increasing massage intensity) | MoodGlo waterfall with backlit LED light | Unique Roto-Therm spa insulation throughout entire cabinet, spa base and rear of spa shell | Drinks tray cover | WARRANTY 5 years shell, 2 years plumbing components, 2 years electrical components, 1 year labour.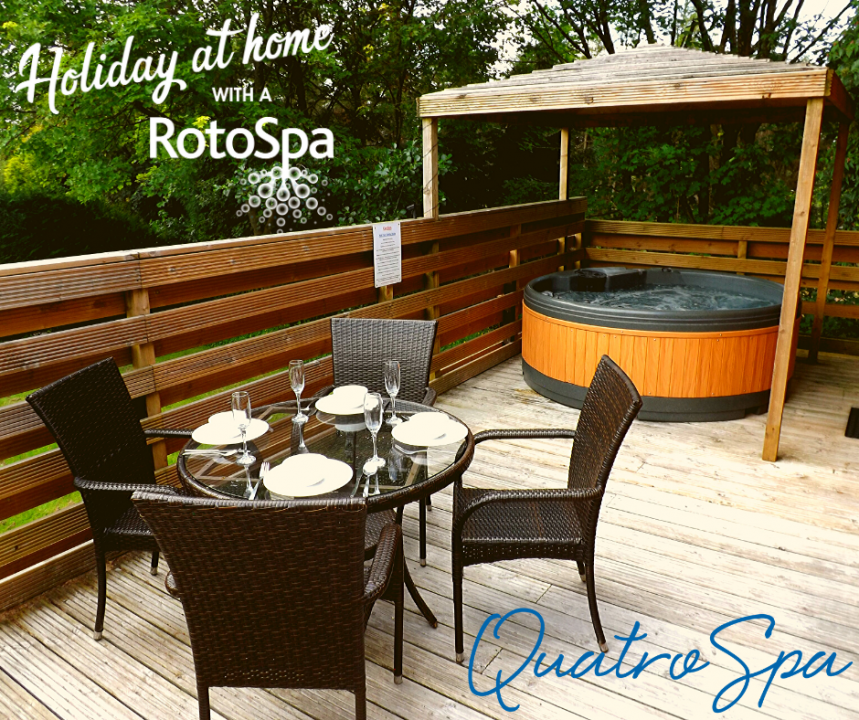 View more related categories in this group